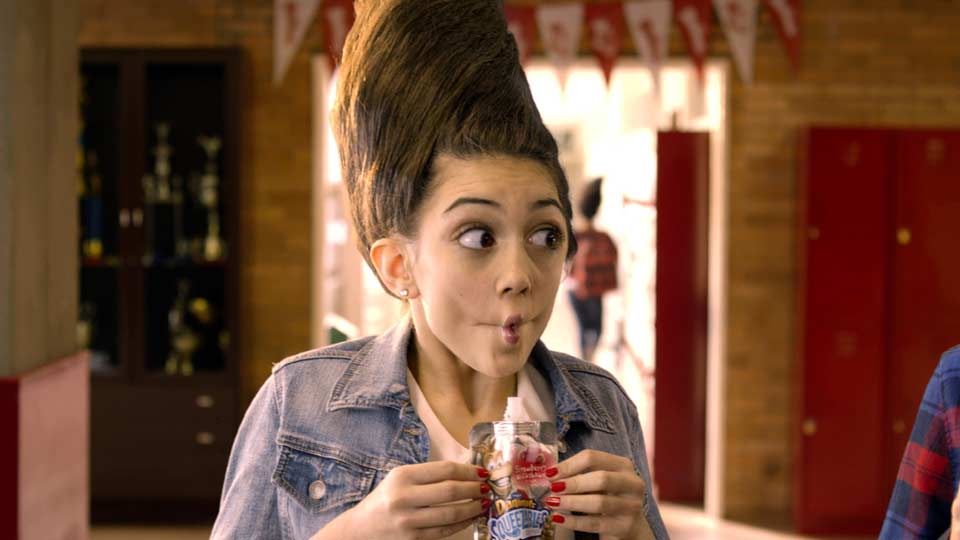 Danimals "Squeezeface"
When a client needs integrated production
This 30 second spot was one of two that we had the pleasure to work on. We used a wide variety of visual effects cgi to bring the creative vision to reality. The character animation, photoreal compositing and transforming effects were the most important in bringing the premise of this Dannon brand spot to life.

Scenario:
A 'squeezeface' effect needs to be developed and used across multiple talent.
The effects need to fit a very fast paced edit but be consistent and readable.
Bongo should make a couple appearances in a fun creative way that engages and interacts with children.
The character animation should also fit as much as possible action to fit the overall pace.

Solution:
We generated an initial 'squeezeface' look by working closely with the Y&R Danimals brand team. The look of the effect had to be playful and realistic but not a completely seamless morph. We utilized image displacement and animated distortion maps for the effect.
For the animation, our Creative Director and team worked to choreograph a variety of animations to choose from, before the two final selects were picked. We made sure to direct the vfx supervision on-set in order to further integrate Bongo interacting with the physical elements around him when moving.