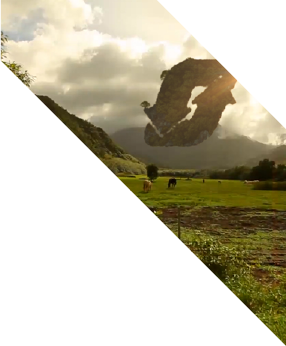 MAKING SLICK WORK HAS NEVER
BEEN SO SMOOTH
Splash is a full service visual effects boutique dedicated to the idea that no one should have to sacrifice quality in the pursuit of greatness.
At Splash there is no 'B-Team,' just a battle-hardened guild of industry professionals with a proven track record of delivering award-winning work in the areas of concept development, creative direction, design, pre-visualization, 3D production, visual effects, creature and character creation, environments and set extensions, 2D and 3D compositing, and pipeline management.
Regardless of the budget, your project matters to us because Splash is passionate about thoughtful creative and is fearless in the face of technical complication; our heart is in the art, but we have constructed a team made of the people you call when others have already failed.
We know how to deliver on this promise because every member of the Splash team has at least 10 years of industry experience in the areas of feature film, commercial, broadcast, games and interactive, and experiential, and we have worked at and with some of the giants in the industry on projects with market penetration as narrow as local television and as far reaching as Superbowl spots or $250+ million feature films.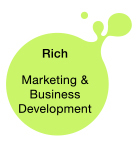 Ten thousand feet up, Rich leverages his years of expertise as a Client Experience Director to see more than your current project; he sees how your project fits within your larger brand strategy, he sees your market competition and he sees where you need to go to stay ahead.

Best of all, he finds cost-effective and budget sensitive approaches to meeting and exceeding your branding, marketing and advertising expectations. Give Rich a call and experience the advantages of his perspective.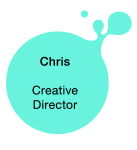 Whether called upon to develop original creative, plus an existing concept, or synthesize seemingly contradictory ideas, Chris utilizes a holistic, multidisciplinary approach to solving creative challenges.

With a combination of technical, artistic, academic viewpoints, Chris brings breakout creative to each and every project and reminds us that vision is seeing the something that's there and also the something that's not.

Digital Domain, Walt Disney Feature Animation, and Charlex are but a few of the more than 25 animation, post and VFX houses around the world to which Andrei Savu has brought a decade of passion, technical expertise and creativity.

Be it feature films, television and online commercials or video games, Andrei brings versatility and award-winning technical and creative experience to each and every project. Bring Andrei a challenge and he'll bring you a solution.

Speed, precision, and artfulness are the calling cards of a great Development Artist, and Rares is that. From boards to style frames, concept design to matte painting, illustration to 3d modeling, Rares brings the full weight of 10 years of production experience to bear on each and every project.

Looking for the right combination of striking imagery and thoughtful visual communication? Look no further.